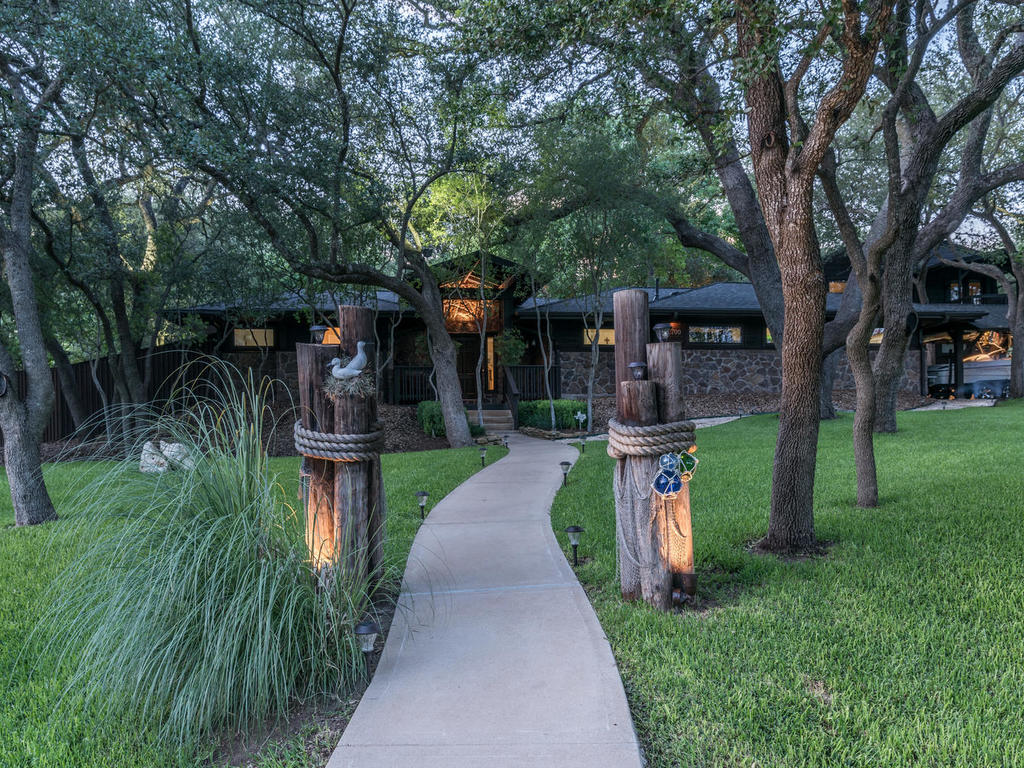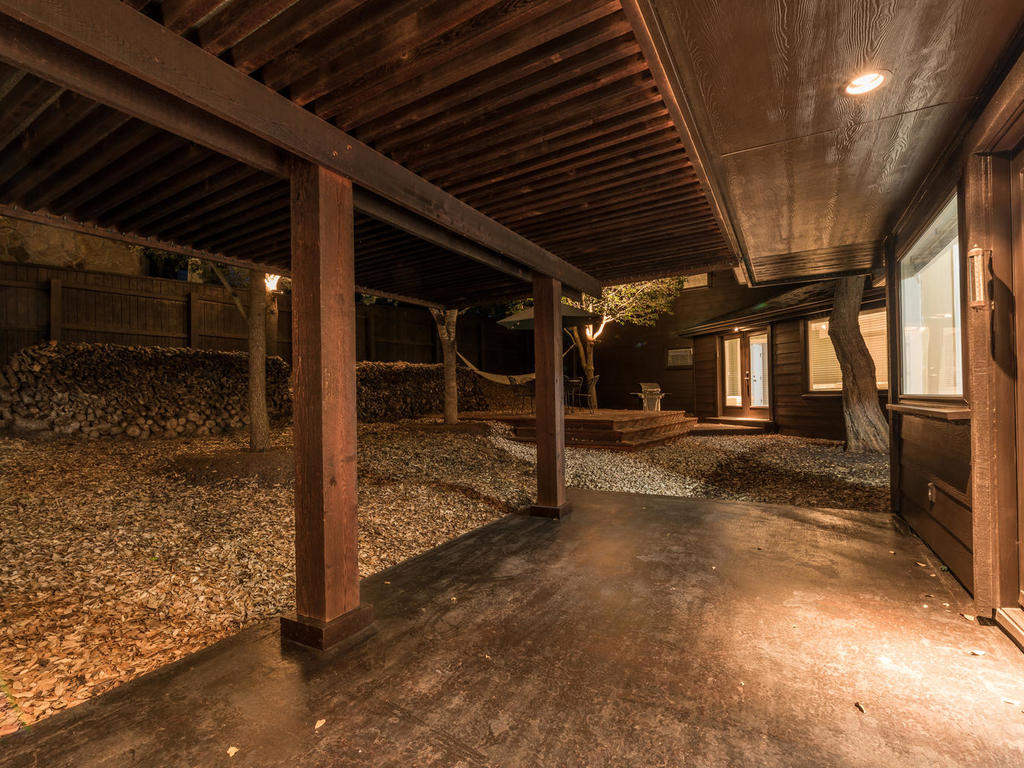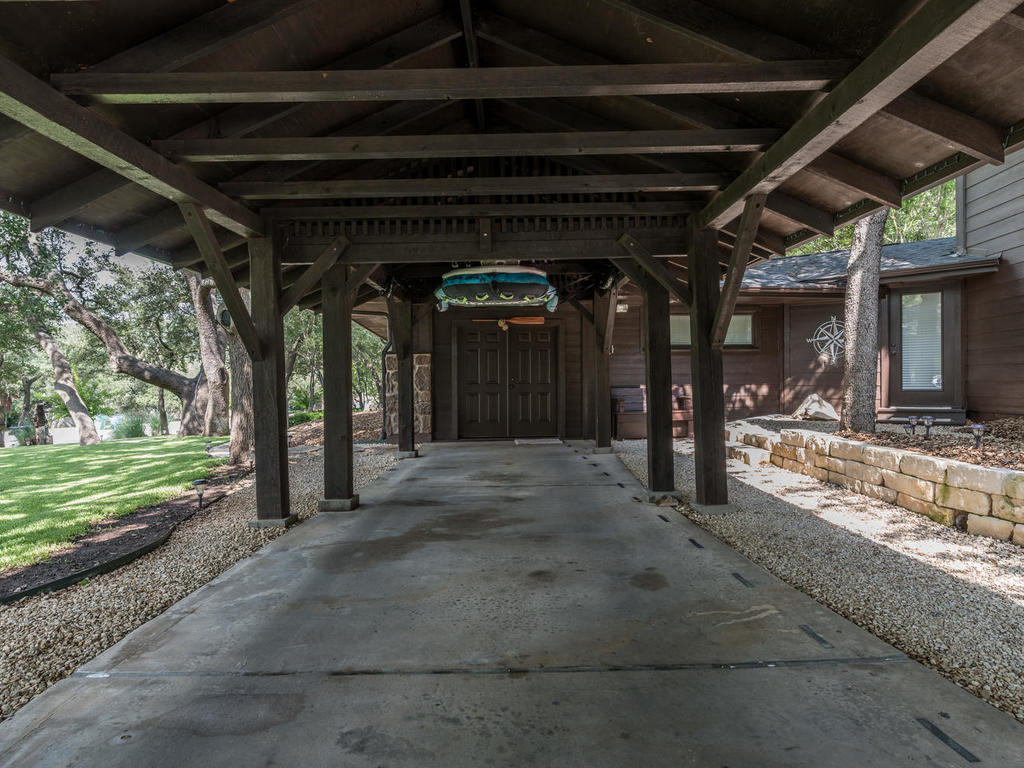 Enjoy this well-appointed sanctuary with ample privacy for guests. 90+ trees on property at this custom builder's home, blocks away from Lake Austin. Step into comfort and natural beauty as you kick off your shoes in this smoke-free, drug-free property where quiet, time together for groups or families, and a respite from city life are easy to find.
Owner and houseman is available for questions onsite. You may also book these properties separately, given availability. Please reach out to me directly by email or phone Chase@WaterSkiLakeAustin.com or 512-656-1957 to discuss your needs and details before booking, grateful.
About The Property & accommodations
*The entire property listed accommodates 2-14 people.
*Barefoot Boat House: 3 bedrooms (each with a queen bed), one couch, 2 full baths, 1 full kitchen. Approx 2600 square feet.
* Ski Hut: 2 bedrooms (each with a queen bed), 1 full bath. Approx 700 square feet.
*Surf Bungalow: 1 large room, 2 queen beds, 1 full bath. Approx 800 square feet.
*Comfortable parking directly onsite for up to 5 vehicles. Inquire if you think you will have additional vehicles as more parking is available within a few blocks.
*Through the full-glass picture windows throughout the property, you may observe Texas visitors like the red-tailed hawk, screech owl, black squirrel, or other wildlife that visit daily.
*This entire property has been designed with the Eastern philosophy of Feng Shui (mindful placement) in mind, with specialty features such as wood floors, water purification for ice and drinking water, full-light windows, 15-inch queen mattresses with luxury bedding, and carefully selected fixtures such as full sized bath tubs
Nearby & Policies
*3 blocks from Lake Austin where you can swim, paddle board, kayak, and use semi-private docks and launch. Ask about the property owner's WaterSki Lake Austin services if you would enjoy private boat driving or water sports lessons.
*1 block from the world-renowned Lake Austin Spa.
*Restaurants like the Steiner Ranch Steakhouse and every type of food within 6 miles: Mexican, Italian, American, and more, home delivery available.
*Drivable to Lake Travis for large boats (30+ feet) like sailboats, power boats, super boats.
*Drivable to Volente Beach ziplines and Hamilton Pool with 125 foot waterfall.
*Convenient access within 6 miles to: Randall's grocery store, Super Target, Super Home Depot, and other major retailers.
*Other services available from nearby providers in the immediate neighborhood: Licensed Massage Therapy, in-house catering, boat driving and water sport instruction for families and individuals. Instacart available as well.
*Policies: no smoking, no drugs. No children under 15 without prior verification with owner. This is a place of rest, relaxation, and rejuvenation and is not a loud party house. This is in an established, quiet neighborhood in nature and we work to perpetuate that peace and quiet.
Note: This is a special, spacious property in a sleepy neighborhood with lots of private space, and multiple private entrances. This a retreat for rest, relaxation, rejuvenation, and peace. This is a designer's, writers paradise surrounded by an abundance of nature located in one of the most beautiful valley's in North America. High end sheets, towels, accommodations. Malibu boat, and all water sports available for personal hands on private instruction, additional charges.
The Residences
The Barefoot Boat House : 3 bedrooms (each with a queen bed) plus a couch, 2 full baths, 1 full kitchen
The Ski Hut : 2 bedrooms (each with a queen bed), 1 full bath, 1 full kitchen
The Surf Bungalow : 1 large room, 2 queen beds, 1 full bath, 1 full kitchen.
*Each residence can be booked separately upon request.